Summer's back and it's officially time to prepare our feet for that!
Here are some of our top tips to help you find the right shoes for your summer.
The weather heats up and we just have time to find out the new fashion trends and make the right choice in terms of shoes before fully soaking into the summer.
The saying goes 'well begun is half done' and you know how important is to wear comfortable shoes avoiding swollen ankles, corns, small cuts and other unpleasant stuff. Foot problems can be particularly troublesome during the summer, which means that is crucial to wear shoes in a high quality materials.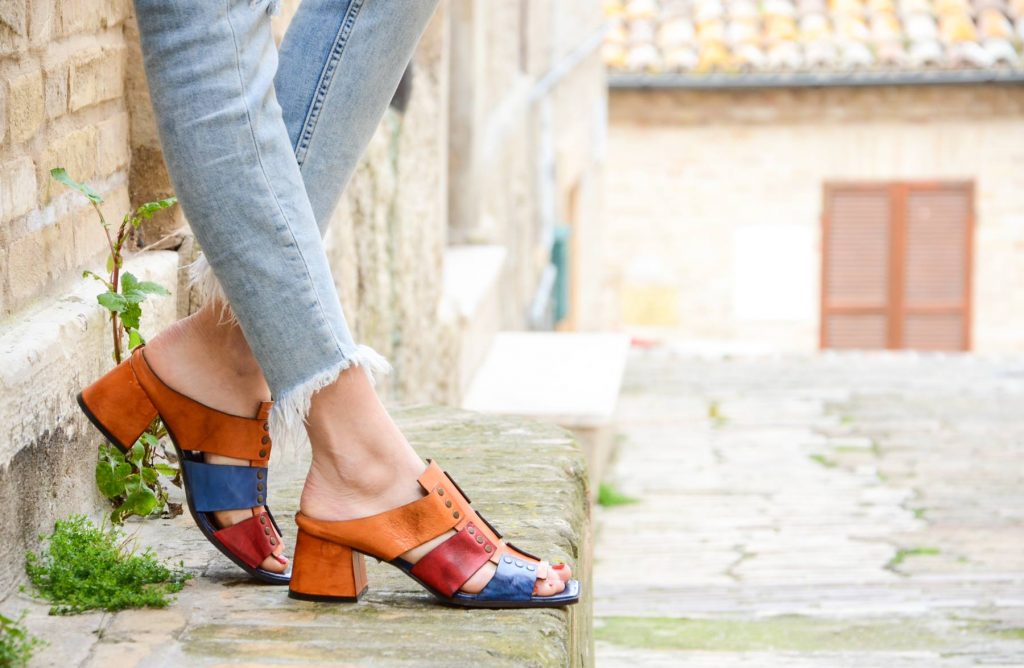 Speaking of high temperatures… Give your wardrobe a refresh with the help of our tips based on spring/summer 2018's hottest shoe trends!
Buy a pair of mid-heeled sandals from 3 to 5 cm to get comfort and a little style oomph. This is the perfect option for anyone wishes to feel feminine and elegant, yet still walk comfortably.
Whether you match them with Capri trousers, midi skirt, skinny jeans or an Audrey-style sheath dress they work in endless ways. They can be combined with almost everything. It's just important to give them the right value.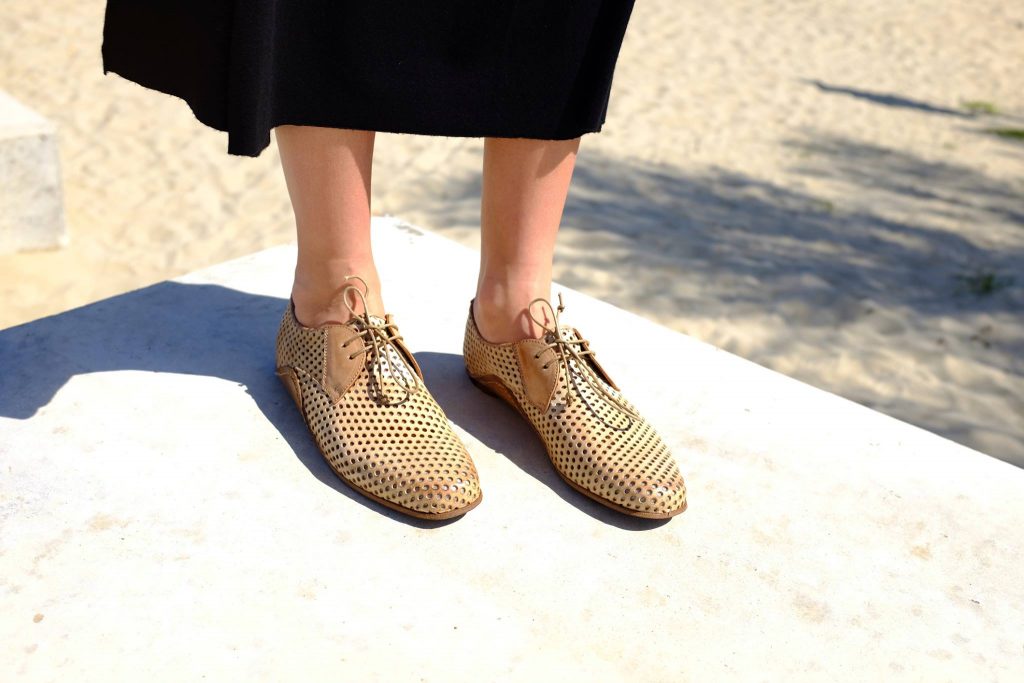 A pair of sneakers cannot be missing from your wardrobe, for those days when you're not feeling sandals. Would you ever give up on something nice that instead of causing you pain (as very often happens) makes you feel happy and charismatic? Well, we suggest you to choose an airy pair of shoes. A perforated texture for the upper or a lace fabric could both be aesthetically valid compromises. They are perfect for many outfits from the "I'm late for school-style" to the "Oh my God, I really want it so bad" situations.
Last of our list: Mule. The mule mania is spreading through the most famous fashion insiders who propose them in every shape and color this season. However, the most glam choice of the season are mules in Technicolor. Wear real color blocks combined with essential lines and original accessories, such as our mules with rivets, to get a very unconventional look.
Try them with wide-leg trousers or a jumpsuit with peg leg. It'll be a winning combination to get a modern colorful update to the classic total black/white outfit.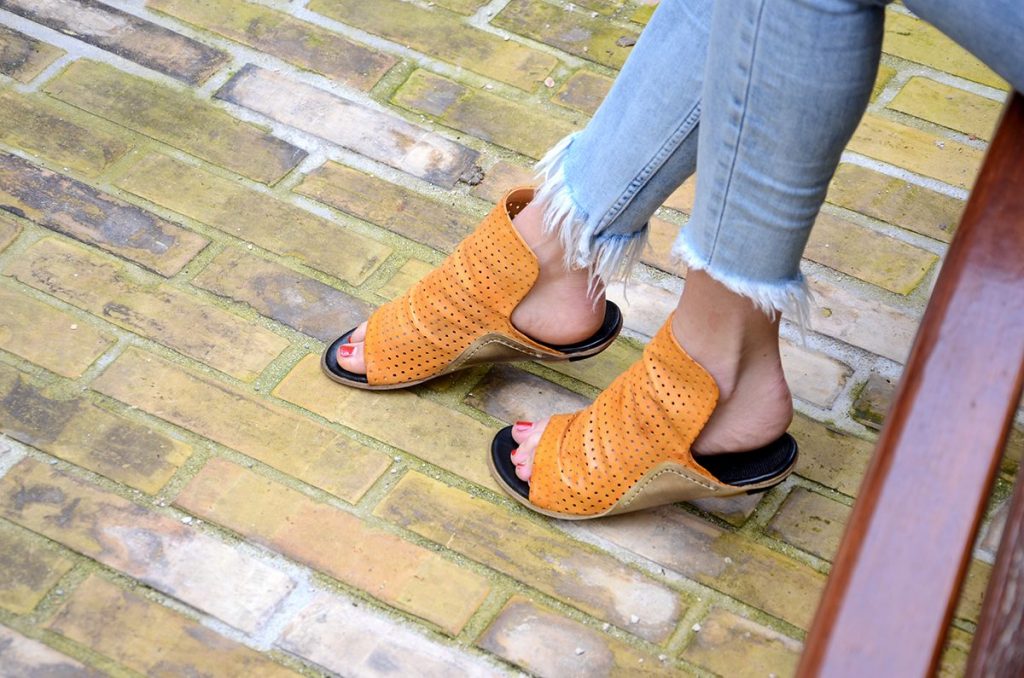 This is exactly how King Tartufoli sees you: as mindful women.
Women able to consciously choose good products for their own helth and for the world around them. Creative women not just in shoe pairing but also in all situations it is required it to be. Women who probably share our same mission about "spreading endorphins of love and beauty worldwide through our footwear!"