Texas boots, also known as cowboy boots, can be made of different leather types depending on the herdsmen's country of origin. They have always been associated with the American western image: warm colours, sandy textures and shabby leather. Wearing them is like stepping back in time to the Old Wild West, a world full of challenges and dangers more and more similar to our era.
Many things are reminiscent of those days. Threadbare details, dirty leather, colours ranging from black to cognac and from sand to graphite. Texas boots are often decorated with meticulous inlays that mostly depict abstract subjects and embellished with fringes, metal and silver plates or special pins. This is all you need to be chic wearing an elegant pair of cowboy boots.
The Western-style riding boots have scaled the heights of the fashion hall of fame proposing an earthy, bold but still feminine version of boots which has always reinvented the history of footwear.
They have been one of the winter and summer 2018 key trends in the wild version as well as in the glamorous one. Cowboy boots are perfect with jeans and are available with an upward squared-toe or, in a more feminine version, with a rounded-toe in order to keep the pace of the rodeo girls.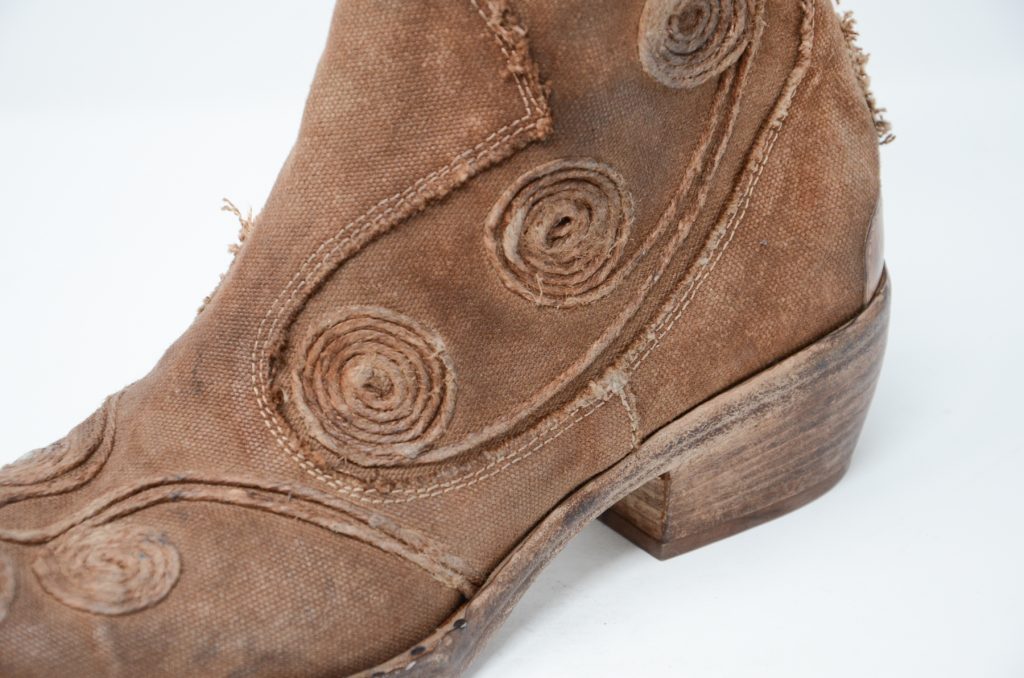 Very frequently fashion industry's designers conceive cowboy boots respecting their origins. Western-inspired decorations and accessories, metal profiled tips and a mix of leather and suede create a very realistic western vision .
If you think that the traditional ones might be a bit too much for you, then go to plan B! Pointed boots are undeniably trendy but sober at the same time. Cowboy ankle boots are beautifully versatile since with a half-height heel they can be worn throughout the day or the night, even with an office outfit. These new and colorful tex boots mix different elements creating a western-grunge look never seen before! Let's match then a pair of romantic sparkling cowboy boots with a dress in silk, crepe satin or chiffon.
Watch out! Because you might lose your mind for the leather and fabric cowboy boots. Perforated boots, perfect with a short/midi white dress with or without spaghetti straps with refined decorations or lace; a beautiful braid to the hair and the country-chic outfit is ready!
However, the best combinations are given by a perfect balance between vintage silhouettes, casual details and low heels. The Western-look is back in town and has become a trend among contemporary women since it has easily changed the formal look concept.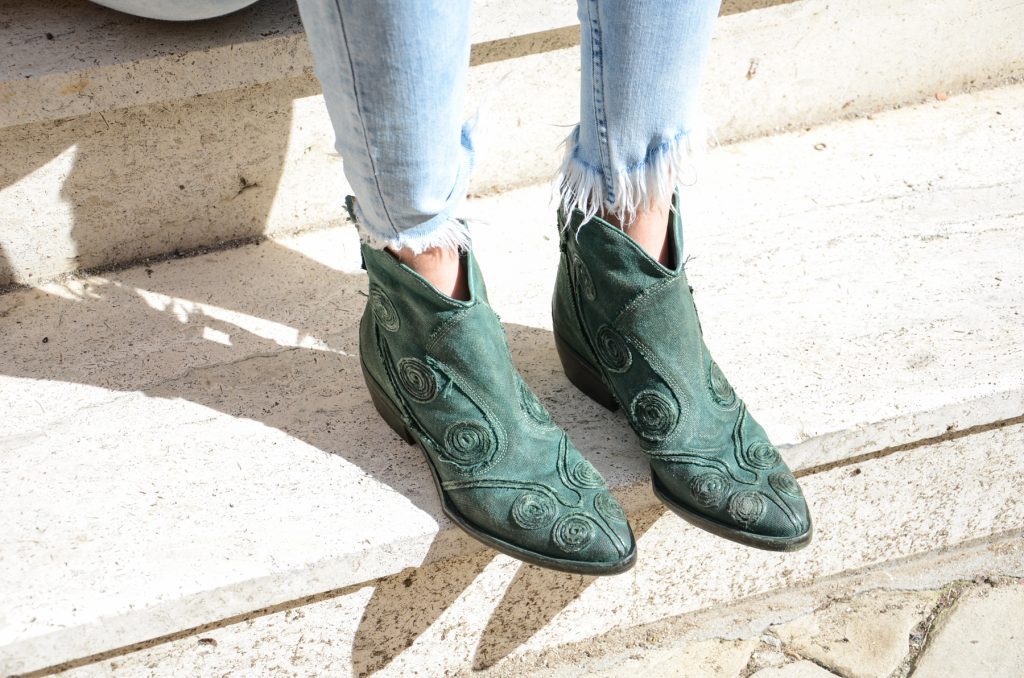 Today the challenge of manufacturing is to always turn one's gaze on past lines, flavours and styles that have successfully marked the former eras and, at the same time, on future, progress and quality. The result is cowboy boots made with high quality leather, as cowboys and history teach us, plus a more minimal design and accessories, just like the "here and now" aesthetics suggests.
The King Tartufoli designer-craftsmen, thanks to their creativity and the typical Made in Italy know-how are able to create a continuum between today's customers and past memories and flavors reinventing them in a brand modern key.
Travel in time and space, wear our creations!